Hi Parents and Kids. Please enjoy my first story and trip with Flat Stanley. The blue words can be clicked on and will teach you new things while you read my story. Enjoy!
Recently, I took Flat Stanley to California! Flat Stanley rode on 2 airplanes to get there! It took a long time! He didn't have a seat, so he had to sit with the magazines. He did not care because he likes to read. Because it was his first airplane trip, the friendly stewardess brought him a pin that looked like airplane wings- he is not a rookie anymore!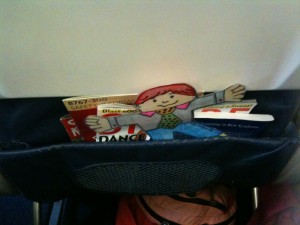 As soon as Stanley and I got to Los Angeles, we went to the Griffith Observatory. I was really excited because a friend had recommended it to me. You can see the whole city of Los Angeles from up there. We were surprised when they saw the Hollywood sign, too! The weather was so cool in California that we rode in the car with the windows down. Stanley was already liking California.
The next day, Stanley got to go surfing. He had to wear a wet suit because the water in San Diego is cold. Stanley enjoyed surfing and relaxing in the sun on the beach. Here are some pictures he took at Ocean Beach in San Diego, Ca.
Stanley was really excited on Sunday because he was going to the San Diego Zoo. He took lots of pictures of the animals. His favorite was the gorillas because the mama gorilla was playing with one of her babies. You can watch the animals too by clicking here.
Before Stanley and I came home, we had one more stop- Disneyland. Stanley was so excited because he got to visit Cars Land. Stanley rode lots of rides at Disneyland and California Adventure, but his favorite was the Radiator Springs Racers.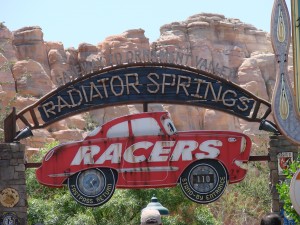 Thanks for stopping by! Come see us again soon and we'll tell you about our latest adventure!
Dr. Rebecca and Flat Stanley